Greetings all from Austin, Texas!
What is going on Laurel? We thought you were in the Adirondacks?
You are right. I was in the Adirondacks and let me tell you guys, it was an amazing weekend.
But, now I'm in Austin, TX and so happy to be here, too!
I've never been here or even to Texas before. And, I know that there are a LOT of you from around here. So, I am looking forward to seeing more of Austin in the coming days.
What am I doing here?
Well aside from getting to see some of my designer friends, I'm here for the Adthrive Accelerate Summit. They are the folks that create the ads you see on my pages. So, it's a special event for bloggers to network, learn new things, etc.
Oh, if you are looking for a great and very reasonable place to stay while in Austin,
I am staying at my friend, Deborah Main's delightful airbnb, just a short distance from downtown, but quiet. And, the room is not only beautifully decorated, she has it stocked with enough food and snacks to easily feed a family of four for several days. Seriously. Can't recommend it highly enough.
Deborah is a very talented decorator also known as The Pillow Goddess. That is a link to her pretty website. And, you can learn more about her services there, as well.
Since time is a little tight just now, I'm taking this opportunity to update a post that is sorely out of date, being nearly six years old. But, it's on a topic that's had a fair amount of press in recent years.
You know.
And, that is the flush mount ceiling lights, fondly known as…
BOOB LIGHTS.
If for some reason, you are not familiar with this term, then perhaps, it will be more clear when you see this particular style of flush mount ceiling lighting
And, to boot, they are ALWAYS cheap boobs, too. Seriously, do they really think that the plastic dome looks like alabaster?
Okay, before you take a gander at the image below, please be aware that what you are about to see WAS not intentional. Yes, It is freaky, for sure; but, IMO, a hilarious play of light, shadows and the canopy of the hanging pendants that creates a most interesting optical illusion.
The image below, (source unknown) went viral when it came out a few years ago. And, I think it'll soon be clear why that was so.
It was taken in a hotel (also unknown). But, it might've been a Breast Western.  Not sure.
I know that the vast majority of you will find this quite amusing. But, I also know that posting such a titillating ;] image such as this will quite likely give one or two of you license to tell me I'm being "tacky," and/or "inappropriate," "unprofessional." etc.
You betcha! So no need to tell me what I already know. wink, wink.
However, let's rather focus on the powerful lesson conveyed here. And, that is the lesson of understanding the power of lighting.
Okay, it's time to stop this tomfoolery and get to the heart of the subject at hand.
Flush mount ceiling lights have been around for many years.
They are terrific in hallways, bathrooms, a small entry. And, even in a bedroom as a way to bring in some light, but with some caveats which we will address shortly.
What is a flush mount ceiling light?
A single source of light mounted flush to the ceiling in the middle of the room.
Overhead.
Or a flush-mount ceiling fixture. And, later on, we will see many terrific options to the boob light.
But, here's the other issue with flush mount ceiling fixtures.
These lights tend to give off an unattractive, unflattering light. Plus, they generally create unpleasant shadows and glare. Thus, the light is cold and unappealing.
Quite frankly, if we are talking about a bedroom or a living type room, you do not need these type of lights. (unless you have more than one of them.)
Beautifully lit hallway with three flush mount ceiling fixtures. (source unknown)
The only exception is if they are in a very small space or narrow hall, like in the image above.  Halls and small bathrooms are different because the light doesn't have far to go to bounce back.
Why?
Because light loves to bounce and if it has nothing to bounce off of, it gets stuck.
The more places it can bounce from, the better. So, a light that can bounce up, out and down is going to give you a better result for a beautifully lit room. Therefore, flush mount lights fare better in halls and small rooms like baths and laundry rooms.
However, in most cases, where the ceiling doesn't permit more than a drop of 18″, I prefer a semi-flushmount which has a drop of some sort away from the ceiling.
The advantage to a fixture with a drop is that it usually has the chance to bounce in more directions.
And, that is what you want. The same principle holds true with table and floor lamps, most sconces, and chandeliers.
The worst is to have a single flush mount ceiling fixture in a room and nothing else. The light will not reach way into the corners and the corners are what need to be lit.
If you light the corners of the room, you will not need anything in the center because the light will bleed out into the center.
If you have this type of fixture in a bedroom, or other good-sized space, I would have it on a dimmer and then use table lamps, maybe a floor lamp or sconces for the primary lighting.
However, as stated earlier, these are wonderful fixtures for hallways.
And, by the way, your halls are not airport runways. ;]
What I mean is that you do not need a brightly lit hall. It only needs to be light enough to make you way down the hall. It is so much more appealing, I think to go into a more brightly lit room from a dim hallway.
Here is a popular drum-type semi-flush mount in a more open hall.
So, Laurel, how much space do you need between the bottom of the fixture and the floor?
Thank you, that is a very good question.
I think that seven feet is a perfectly safe clearance for 99.999% of us. Most people are not that tall. If you're pretty confident that you won't have anyone over 6′-6″, then you can safely have a fixture hang down 18″ from an eight-foot ceiling.
However, I would probably not cut it that finely, unless absolutely necessary.
This is a classic Bell lantern and is an example of a fixture you could use in an entry.
The entire fixture is almost 15″ tall, so should be okay for most people's eight-foot entry.
Of course, if your ceiling is higher, it's not a problem. If it's higher than nine feet, then you can use a real lantern, or chandelier, the same as over a dining table. However, you'll still need to be mindful of size with a nine-foot ceiling height.
Here is another version
This one is another version of this classic fixture by Thomas O'Brien for Visual Comfort.
Okay… Yes, a true flush-mount and it doesn't even have any lighting on the sides. But… it's about the most stylish flush-mount I've ever seen and a client of mine ordered one for her bedroom and the natural brass finish is gorgeous!
And, I think maybe because of the bottom diffuser, the light is softer. It also comes in a larger version and in other finishes.
An interesting, but rather expensive fixture from Urban Electric.
I believe that you can order it in different finishes, but am not sure.
What a charming laundry room with a very popular fixture designed by the wonderful Thomas O'Brien for Visual Comfort. It comes in a variety of finishes and also comes in a pendant version. I see them a lot in kitchens.
If you missed the recent laundry room post, please check it out here.
Alexa Hampton for visual comfort flush mount ceiling fixture.
You will also see it in white, below in the widget.
@cookdesignhouse on instagram
Visual Comfort flush mount ceiling light in the larger size
via @3travelingbirds on instagram
schoohouse semi flush mount ceiling fixture hall
I love the light fixtures at Schoohouse. They have fitters of a few different sizes and a wide variety of shades. You can see only a tiny percentage of the options above.
Collier 16″ 4 light semi flush mount ceiling light by Hinkley Lighting
(the 22″ is linked in the widget below)
1-800lighting.com has a wonderful feature (see screenshot above) for many of their fixtures where you can see the scale in a room. You can adjust the ceiling height and size of the room, as well as person. My person is 5′-7″
One of my favorite light fixtures of all-time is the Moravian star fixture.
They come in numerous configurations and even a fully flush-mount version.
If possible, I prefer to use a semi flush mount version of the Moravian Star fixture. It's not that this is bad, I just think it looks better to see the entire star.
Ceiling painted by decorative artist Chris Pearson. I can't tell you how much I love the ceiling!
Lovely entry by Anisa Darnell
Olivia-indoor-outdoor star pendant by Pottery Barn
One, thing to watch out for with the Moravian Star and actually all ceiling Mount fixtures is that they are too big.
I saw an 18″ star hanging from an eight-foot ceiling on a popular blog and it was clearly too large for that ceiling height. I would say that max would be 12″ star plus the loop and maybe one link.
However, there is an exception to the rule.
And, that is if the fixture is over a center hall table.
It's difficult to tell without having more information about the rest of this beautiful space. It certainly makes for a dramatic entry.
So, I created this widget with a wide variety of flush mount and semi flush mount ceiling fixtures. Please click on the individual images for more information.

You may also enjoy these posts about lighting.
How To Coordinate Lighting That's Smashing Not Boring.
A Favorite Lighting Source for Affordable Lighting.
My Kitchen Light Fixtures Are Driving Me Bonkers
How To Get Your Kitchen Lighting Right
Make Your Table Lamp Cords Disappear Like Magic
please pin to pinterest for reference
I hope that this post and sources will provide you with a lot of great information that will help get your lighting in an optimal state.
The last time I wrote this post was the day before my late brother's birthday. He would be 71 this November. But, I want to honor him, still as I feel more than ever that he is with me. Here is what I said, back in February 2014.
Tomorrow is 2.13 and it's my beautiful brother, Don's 65th birthday. He passed away unexpectedly at the age of 38 from cardiac arrest (he was a runner) some 26 years ago. He's always with me though. After he passed, I inherited a bit of money and with it, I enrolled at the New York School of Interior Design back in 1988. Sometimes our darkest moments turn out to be some of our greatest blessings.
Much love to all,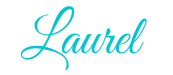 In loving memory of Donald Irving Bern February 13, 1949 – September 11, 1987
P.S. – Please check out the newly updated Hot Sales
PPS – I am leaving comment moderation off. However, I will be checking from time to time. Please remember that I do not allow comments which are mean spirited. I put my heart and soul into this blog And, it's fine if you don't like what I have to say. Don't read it. If you enjoy it and wish to make a constructive comment, that is always welcome!